ATM advertising encompasses many different types of media options, both static and digital. While consumers are waiting for the machine to process their transaction the advertiser has an opportunity to have a one-on-one engagement with the consumer. ATM advertising, in many cases, catches the consumer's eye while they are making purchasing decisions as many ATMs are located in or around retail locations.
ATM advertising includes digital and static options
Static ATM machine ads can include signage placed around the machine itself or ads printed on the back of the ATM receipts. These ads can included branded messaging or promotional material used for consumer redemption.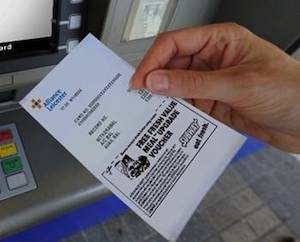 Digital ATM Ads
Digital ATM machine ads are messages on the ATM display screen itself. The captive audience waiting for the their transaction to be complete will see your ad on the screen. A continuous loop running in-between transactions will catch the attention of those passing by the ATM.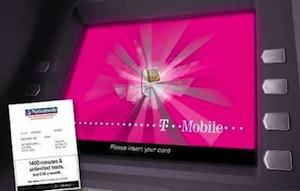 To see similar advertising options, visit our direct marketing page.